The rising popularity of open floor plans has led to many homeowners knocking down walls to create more spacious living and working spaces. However, you shouldn't jump into a project like this without considering a few questions first — especially if you're thinking of expanding your kitchen.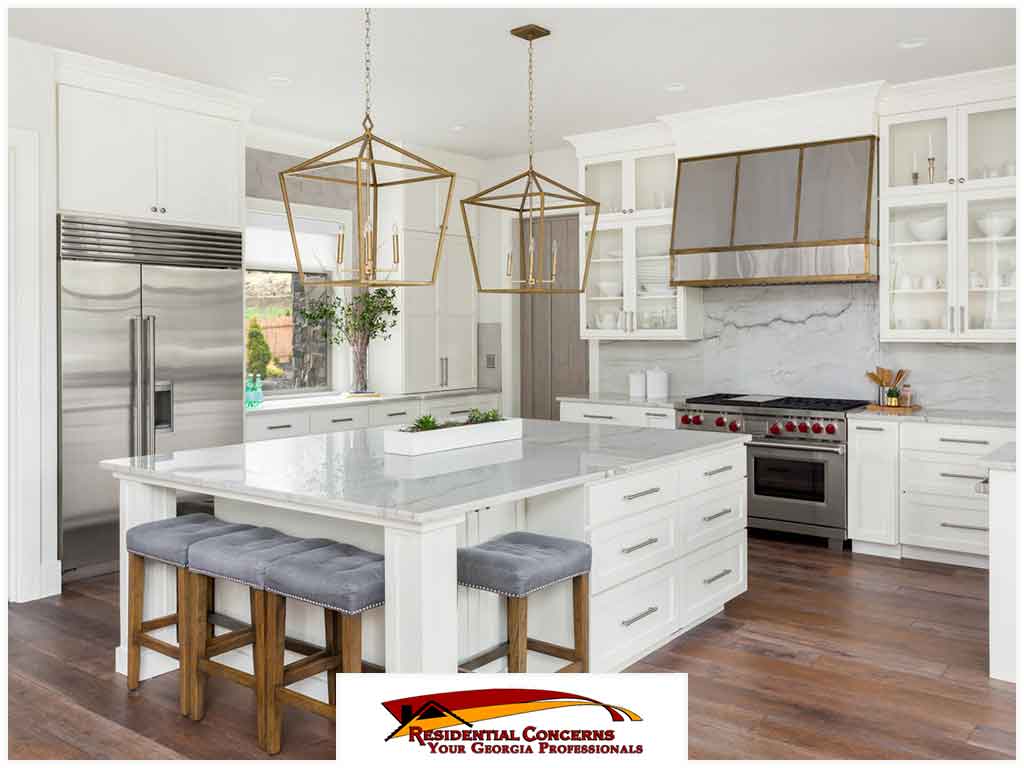 Residential Concerns, a top local roofer and home remodeling contractor, recommends asking these questions before knocking down a wall for your kitchen expansion.
1. Is It a Load-Bearing Wall?
Some walls in your home are just there to create a partition between two rooms, while others provide structural support to your home. Knocking down a load-bearing wall is a much more complex job than knocking down a wall that's only there for cosmetic reasons.
We recommend you get in touch with your local home remodeling company before proceeding with this project. They will be able to determine whether the walls in question contain support beams. If you do decide to knock a load-bearing wall down, the contractor will need to build a support column to compensate for the loss of support.
2. Are There Pipes or Electrical Wiring Inside the Wall?
The wall you're planning to knock down may contain electrical wiring, water pipes and even gas lines, which will complicate the project. While it's possible to rework the internal infrastructure of your house, you need to know what you're dealing with so you can budget accordingly.
3. Are There Hazardous Materials in the Wall?
Depending on the age of your home, materials like lead and asbestos could be present in the wall. If this is the case, you'll need to follow guidelines for safe disposal of these materials to ensure safety. Just as with a roof inspection, always entrust this type of work to an experienced, licensed contractor.
Whether you're planning a kitchen renovation or residential roofing project, Residential Concerns will ensure your project is done safely and efficiently. Call us at (770) 304-1311 to learn more about our services.