If you're planning a kitchen remodel or are looking to upgrade your current kitchen, one of the best layouts to consider is an L-shaped kitchen. In this article, trusted roof replacement and remodeling contractor Residential Concerns highlights the features, benefits, and drawbacks of having an L-shaped kitchen.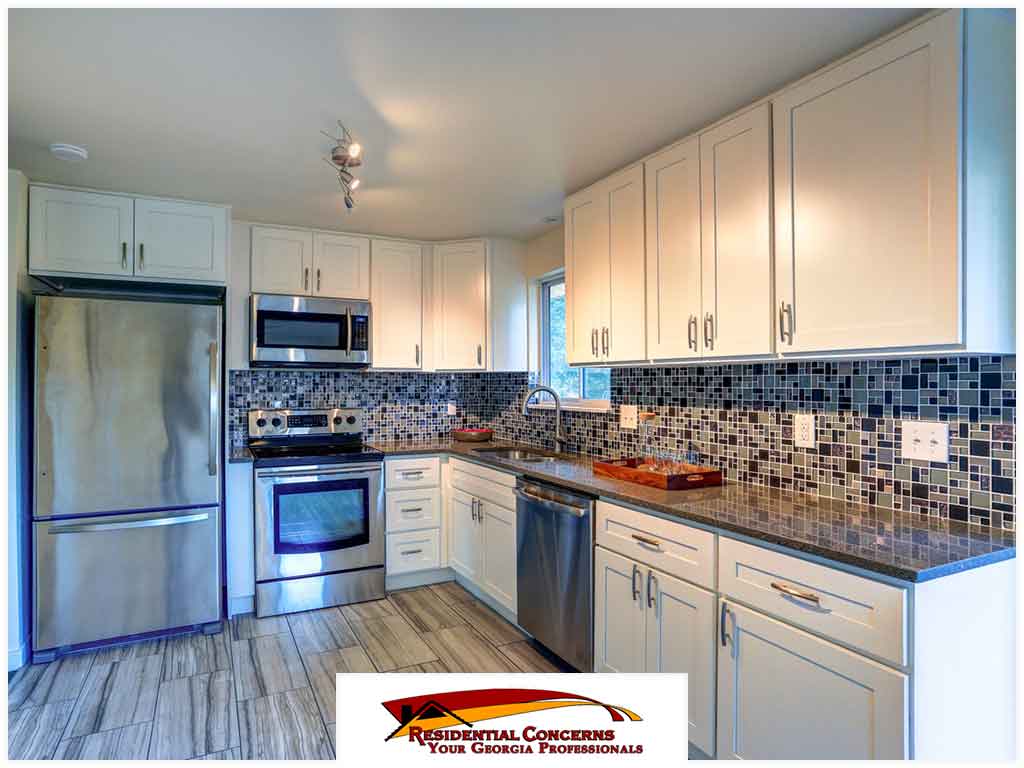 What's an L-Shaped Kitchen?
As the name suggests, this kitchen configuration utilizes two adjoining lengths of cabinets and countertops to form the letter 'L'. The length of the cabinets and work surfaces can vary. L-shaped kitchens are one of the most popular layouts when it comes to kitchen design. Here's why.
Advantages of an L-Shaped Kitchen
L-shaped kitchens are highly customizable. You can have one side with a longer span, or you can have an L-shaped kitchen with same-length runs. Because of this design feature, kitchens like this can be used in both small or large spaces. L-shaped kitchens can be designed to showcase an open countertop with no upper cabinets, or they can be built with lower and upper cabinets on both runs.
To make the most of your L-shaped kitchen, it's important that your remodeler recognizes and addresses your kitchen needs. This is why you should only trust a reliable contractor, like roof repair and remodeling expert Residential Concerns.
Disadvantages of an L-Shaped Kitchen
It can be challenging to utilize the space where the two runs meet. However, this potentially wasted space can be maximized by incorporating corner storage solutions such as revolving shelves and pullout cabinets. If you want a kitchen island with a sink in the middle of the space, you also have to figure out the plumbing.
As one of the leading remodeling and roofing contractors in the area, Residential Concerns can help you achieve the home of your dreams. We will work closely with you every step of the way. Call us today at (770) 304-1311 to request a quote.